Seeing our efforts come to life is motivating, and worthy of sharing!
[IMPACT]: noun. To influence, effect.
Influencing others for good and having a positive effect on women's lives: that is our main goal, and we want you to be part of not only the process, but the results.
Having an impactful project comes with the responsibility of tracking that impact. It is not only about what we do or how we do it, but about who benefited from it and when.
That is why we wanted to touch base with you on the ways we – you and us together – have impacted lives over the past year.
Seeing our efforts come to life is priceless, and listening to their stories is even more inspiring and motivating. It reminds us of the power that lies in our hands as a society, and that we can put that power towards a greater cause.
Self-defense for women is one of them. By teaching and training women to protect themselves, we are empowering them to feel more confident when they are alone, when they have to walk the streets at night, when they face threats and mistreatment, among others.
Women should be able to defend themselves no matter the circumstances, especially when they feel their life is at risk. At Alana Athletica, we partner with Emerge Global, a non-profit foundation that educates and trains women in Sri Lanka, so they can better support their children and families.
Through our partnership, and with your help, we teach self-defense training to women like Maria*, whose confidence has multiplied after joining us.
Maria* tells us:
"My favorite time at the Emerge Centre was the self-defense course. The training has helped me feel better about myself. When I first started, I did not know how to protect myself. Before the self-defense course, I felt scared of going into society and I felt afraid when people looked at me. Or when I felt people were following me, it would make me want to run away.
 
I have never been as good at something as I am at self-defense now. I never liked school very much, and I wasn't very good at it. Self-defense is the first thing that has grabbed my interest and that I am very good at. I am happy with how far I have come. Now I feel like I can face things I am afraid of. I can face society, and I can face people without fear. When I am doing the class I feel stronger, excited, and fully happy. I feel confident that I could protect myself from harm.
Later on, I hope this is something that I could use to teach other people. It is important to teach other people so they can feel safe, and they can feel powerful. I would want to teach people who are in shelters, or homes, and I would want to teach people who lived in rural areas and who don't have a lot of privileges and opportunity. It is important to teach them because people like that have never been taught how to protect themselves. I want to teach to be able to help children defend themselves, so they don't have to go through difficult situations.
In my self-defense demonstration during graduation, I performed line formation, a group activity, and breaking. When I was faced with training for tile breaking, I was going back and forth in my mind: "Can I do this?… Can I not do this?" I was not sure. And then I thought, if I focused my strength and put it at one point, I could do anything. I knew I could break the tiles. This was something that I learned at self-defense class."
The beauty of a powerful domino effect - after one woman is empowered, she feels so confident of her capabilities that she sees herself in need of teaching others to do the same, so they can also experience the beauty of positive power, the beauty of feeling safer than ever before, and knowing that they can do it all.
Another woman, Adrienne* relays:
"Counseling was my favorite part of the Emerge Centre. I have never been able to talk to a counselor before.
When I feel sad, or am having bad thoughts, I can talk to the counselor. After talking I feel like I can be present again, and I feel release. All of the subjects are different, every day is different, it makes my life happy. I learned English for the first time, and now I can understand and speak a little bit. I definitely have improved in English over my time at the Centre. Self-defense class was good, in my life, if I ever need to protect myself, now I can and I will. I know that if I ever have a problem that I can come back here."
Her experience is different from that of Maria*, but in the end, the idea is that both are now able to speak up and protect themselves. Something they hadn't had a chance to do before. Empowerment comes from within, but abused women need help to reach it, they need help to see that they have the tools in them to face difficulty and power through it.
Paula*, a 19 year old Sri Lankan woman who loved learning English through our Education program, comments:
"In English, I have learned so many things! Letters, nouns, pronouns, verbs. I now know how to make proper sentences. I have also learned how to speak in different social situations. This will be useful! I learned how to speak in places like restaurants, the bank, and the post office. I think that my favorite thing is learning directions. How to get to different places, words like 'turn, right, left, straight.' The activity is fun.
This English will be helpful for me in my life. Before I came here, I knew less than I know now. This is a certain thing. I want to take spoken English classes after graduation to keep on improving."
Education is another one of our key causes. We believe that it plays a fundamental role in society and it has a deep, powerful impact on people. We believe that an educated individual will have a better chance at happiness and fulfillment in life, once they have the necessary tools for personal development and success.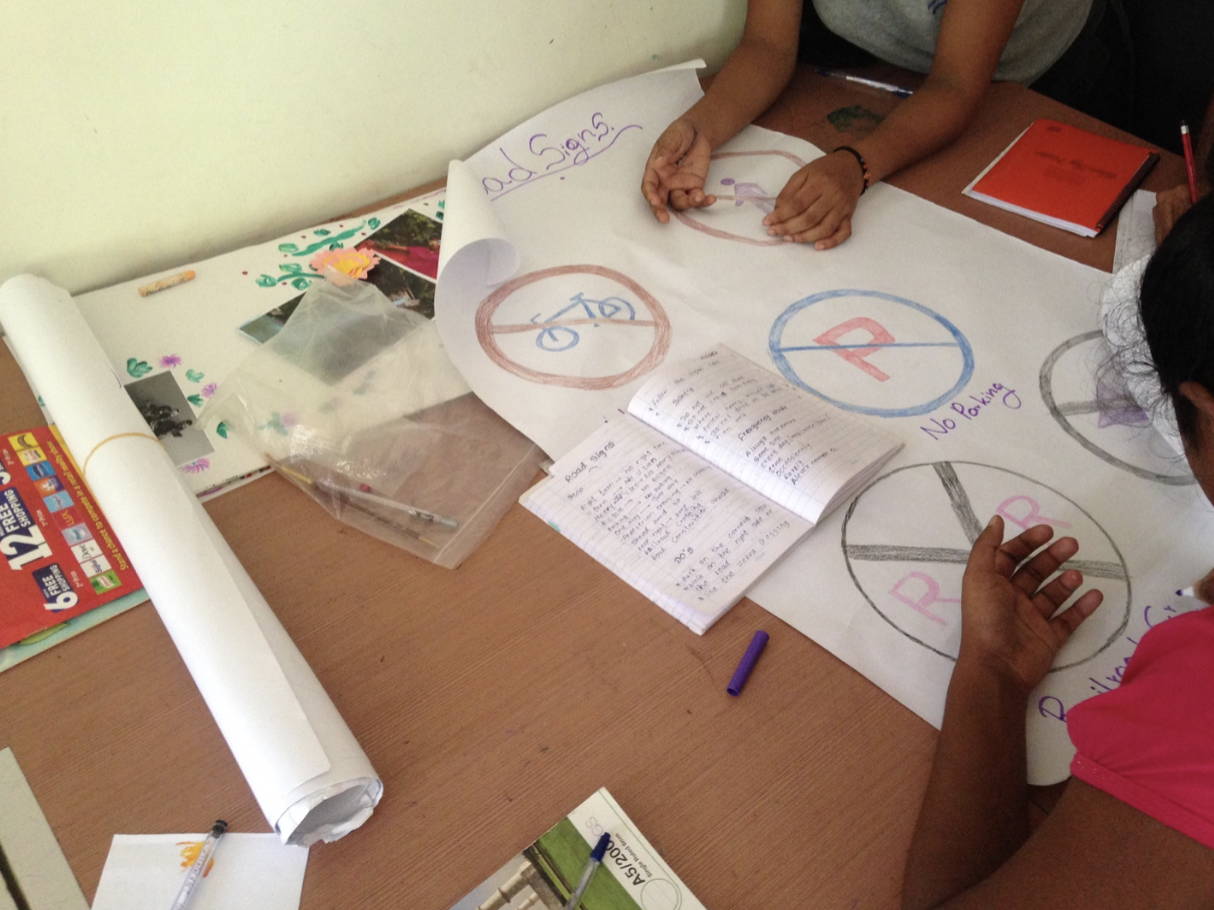 Kathy* talked to us about her own past educational experiences:
"I finished school when I was just 16 years old, after my O/L exams. In school, I only learned very little English. I like English here. My English is basic, I have learned things like numbers, dates, how to tell time, the days of the week, the months of the year. I like it because it is easy enough for me to learn.
When I leave the Emerge Centre, I know that I will use the skill to tell time in English, and ask for the time from someone. I know that I understand other's spoken English more. Even if I can't understand every word, I know the basic meaning of what they are saying. I like this."
The beauty of this all is that even the little things, such as basic English, can help a woman feel more empowered, more confident, more educated, and more capable of doing things. This is translated into strong, independent women who now have the support and encouragement to better themselves and their families.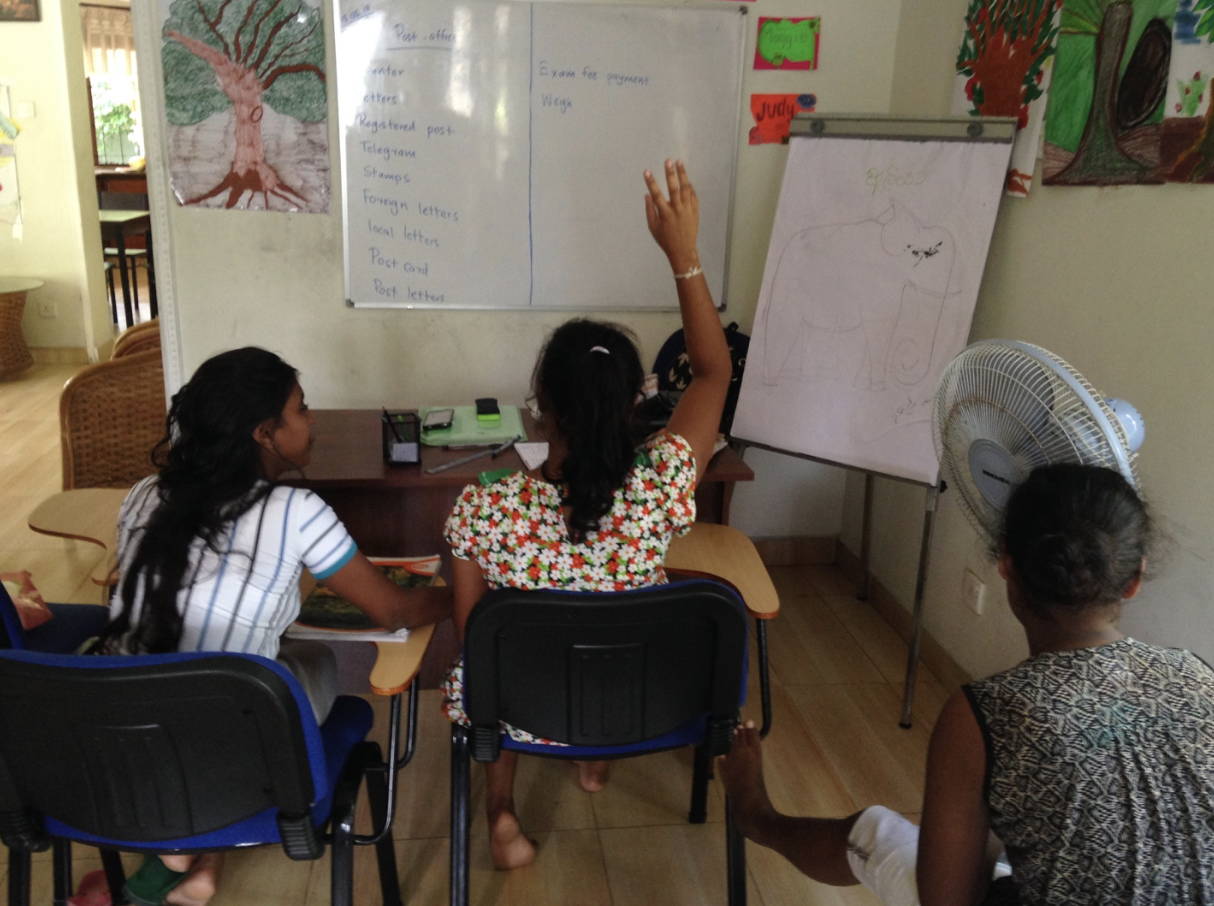 This is the world we want to live in. A world full of impact - a world full of positive change enabled through positive actions. And actions generate results, results that we love to share with you, because it is with YOUR help that we are able to achieve them.
Thank YOU for believing in us and thank YOU for believing that a better world is POSSIBLE. Keep moving, always with impact. #MoveWithImpact
Want to send a personal letter of encouragement? Sign up below.
*Names have been changed to protect privacy.
---